Regular price
Sale price
$59.90
Unit price
per
Sale
Sold out
Crafti Matcha + Aura Blender: the secret to whipping up barista-quality matcha lattes at home in minutes, for your daily dose of zen.
Full Aura Blender recipe included!
FREE DELIVERY WITH PURCHASE OF BLENDER (ELSE $4)
View full details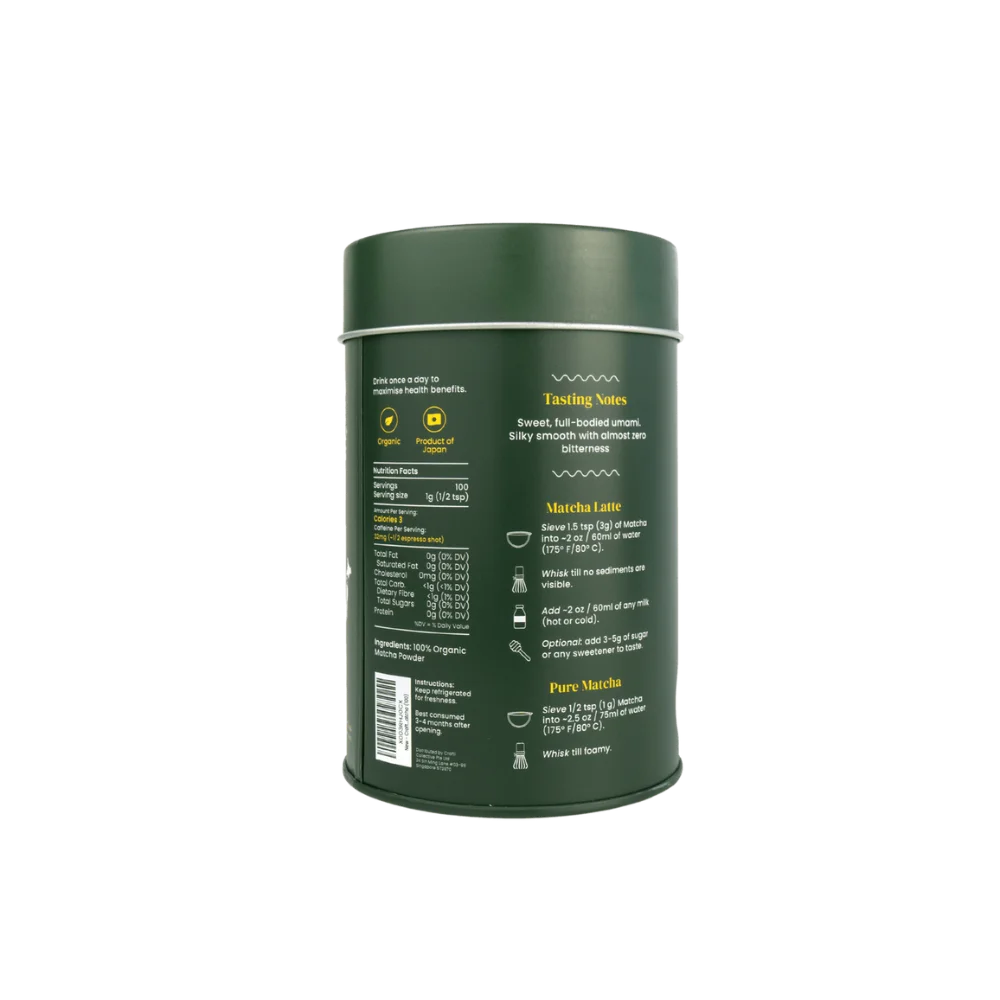 CRAFTI MATCHA x AURA BLENDER
BARISTA-QUALITY MATCHA LATTES IN MINUTES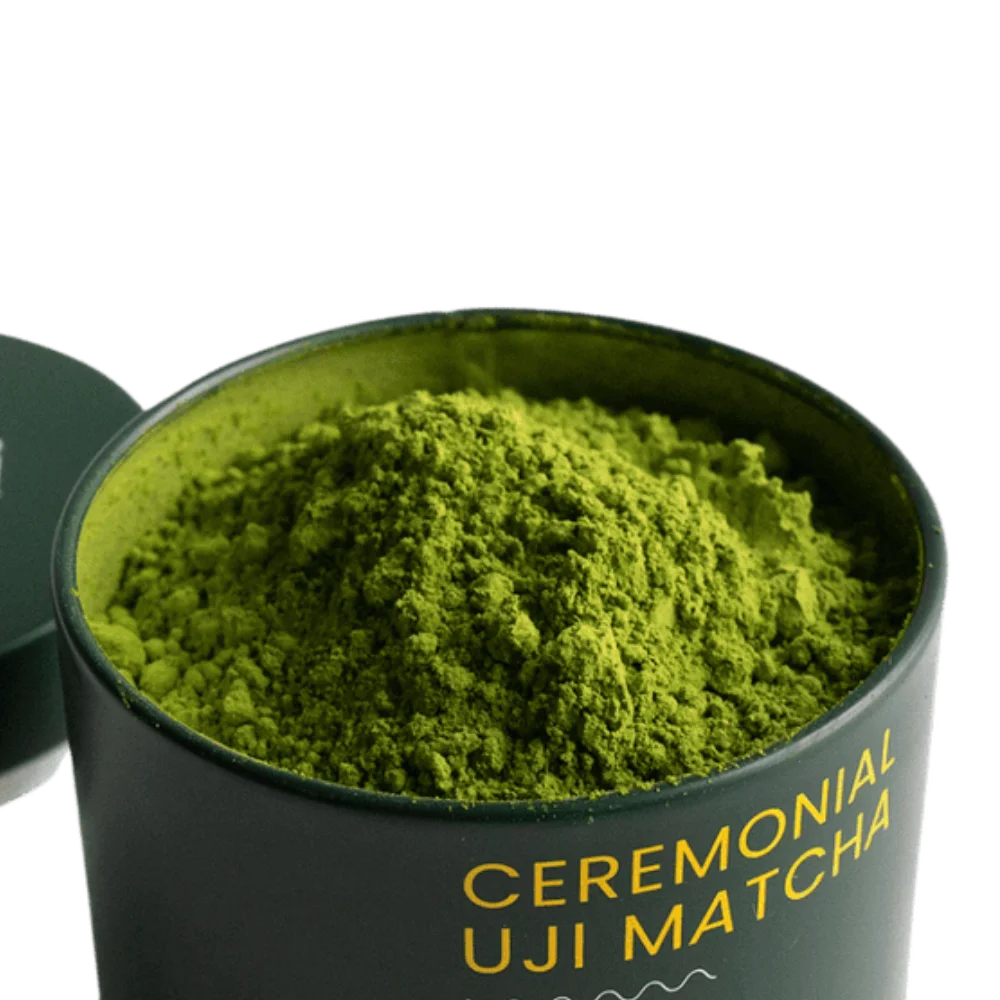 SERIOUSLY GOOD MATCHA
Crafti Matcha takes you straight to the source with 100% pure matcha powder from Japan's tea farms, air-flown for maximum freshness. No additives, no preservatives – just pure, authentic taste.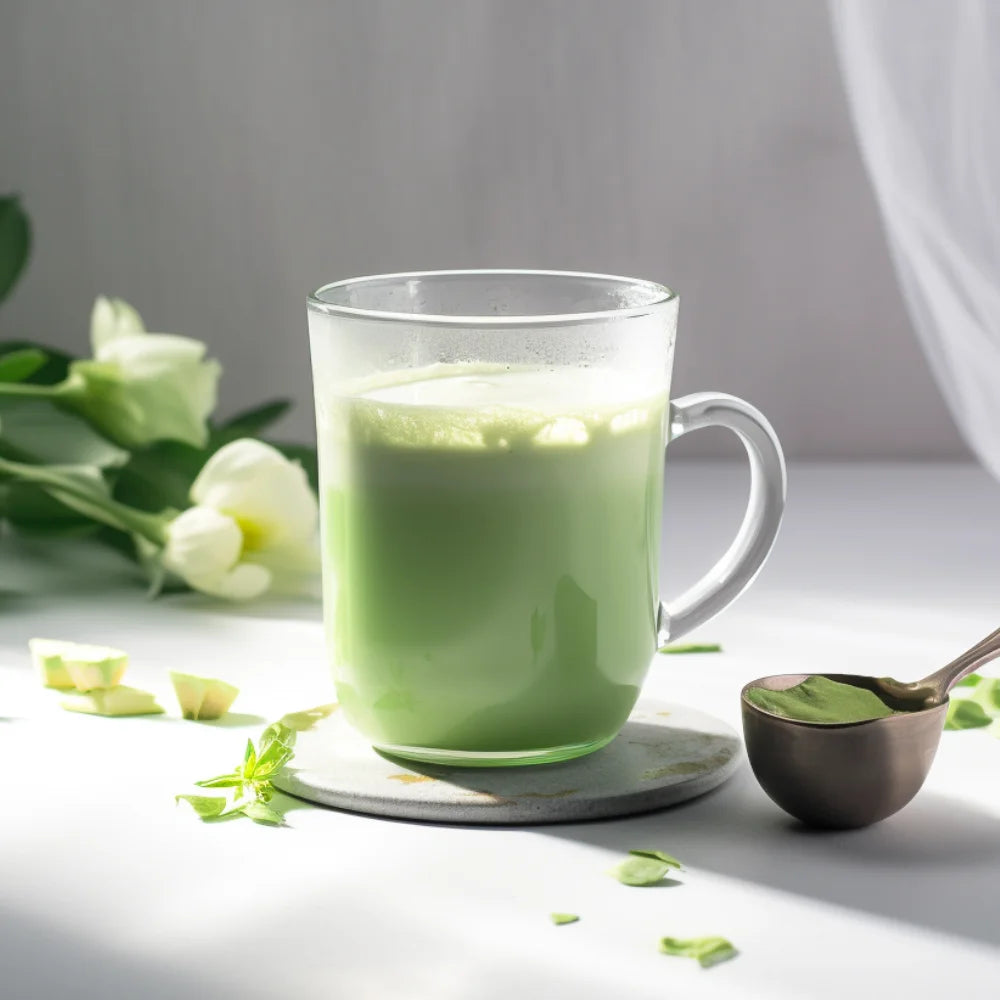 ENDLESS VERSA-TEA-LITY
Fancy a classic latte that's irresistibly creamy? Or how about an inventive matcha smoothie that bursts with fruity freshness and the earthy richness of matcha? Whatever your craving, Crafti Matcha is your key for the perfect blend.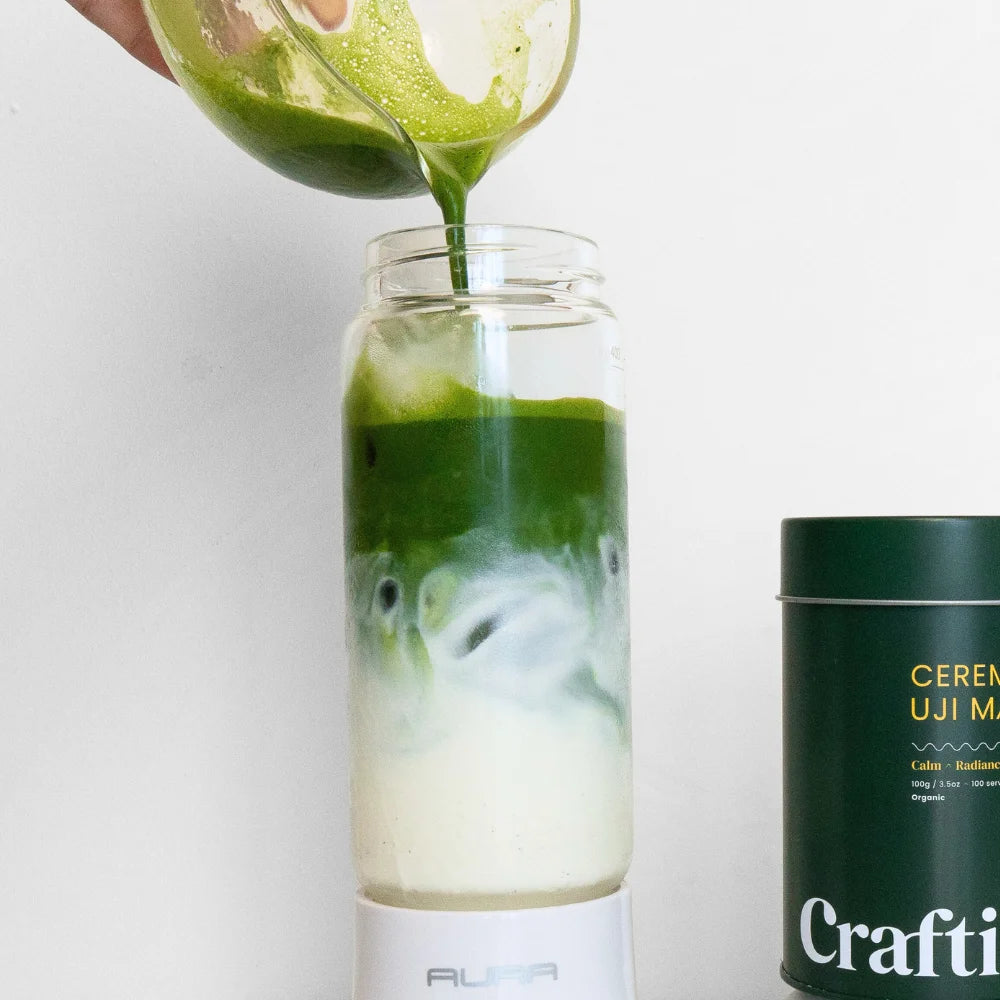 SILKY UMAMI GOODNESS
Treat your taste buds to sweet, full-bodied umami with near-zero bitterness. It's a matcha moment that's pure indulgence.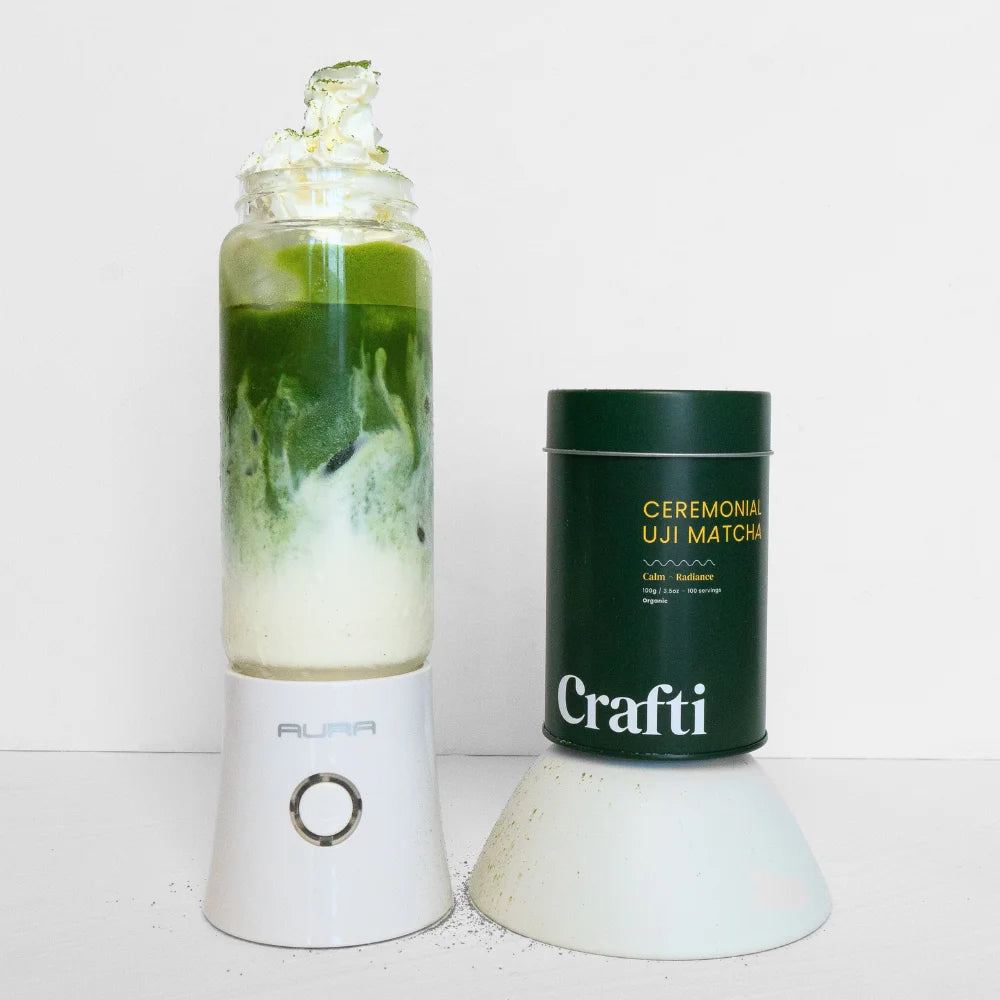 EASY LATTE PERFECTION
Ready to impress your taste buds and guests alike? Toss Crafti Matcha into your Aura Blender to whirl up your favourite matcha-inspired creations – and it's done in just minutes.
INGREDIENTS
6 tsp Ceremonial Grade Uji Matcha Powder
120 mL non-boiling hot water
160-240 mL milk
2-4 tsp of sweetener (e.g. vanilla syrup)
Vanilla extract (optional)
Ice cubes (optional)
DIRECTIONS
Add 120 mL non-boiling hot water.
Sieve 6 tsp matcha green tea powder.
Add sugar/honey/syrup to taste.
Add vanilla extract (optional if you prefer vanilla flavour)
Power on Aura Blender and blend until no lumps remain.
Add milk. Use less milk if you prefer your matcha latte to be less milky.
Add ice cubes (optional if you prefer it iced).
Power on Aura Blender again and blend to a frothy texture.
*For best results, use the Aura Blender which has a fast-enough blending speed to achieve the frothy texture required in the perfect matcha latte.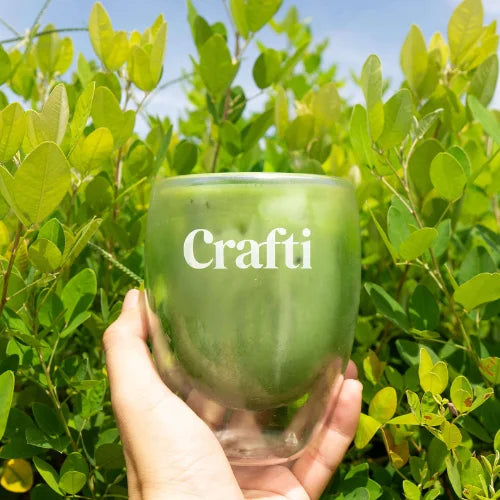 ABOUT THE BRAND
Crafti is a local brand that works with artisan farming communities in Uji, Japan. Their matcha is produced using traditional techniques passed down over generations by Japanese tea farmers. Crafti's mission is to help people feel good and live fully through better health.
FAQs
Is delivery free for Crafti Matcha?

Delivery is free if your order includes the Aura Portable Blender. In the case of individual purchase of this item only, a delivery fee of $4 is applicable.
How fast can you deliver my order?

We pride ourselves on free & fast delivery, and our delivery times can be as fast as within 24 hours.

Free & Fast Delivery
We work with Ninja Van and Pickupp to ship your order straight from our warehouse to your front door in just 2-3 business days (Mon-Fri). Excludes weekends & public holidays.

24-Hour Express Delivery
Need your order urgently? Choose our express delivery option at a flat rate of $10 to receive your order within 24 hours, any day of the week including weekends (Mon-Sun) and public holidays (except Chinese New Year).
Can I return Crafti Matcha for a full refund if I don't like it?

We understand that taste preferences can vary, but unfortunately, we do not offer refunds for Crafti Matcha if you decide you don't like it. We encourage you to consider alternative uses for your Crafti Matcha or share it with someone who may enjoy it.
What modes of payment do you accept?

We accept various secure modes of payment:

Credit/Debit Card | Pay with Visa, Mastercard, and American Express credit/debit cards.

PayPal | Pay with Visa, Mastercard, Discover, American Express credit/debit cards, or your PayPal balance. Account creation is optional and not needed for checkout.

Atome PayLater | Buy Now, Pay Later and split your bill over 3 months with 0% interest-free payments.

ShopBack PayLater | Buy Now, Pay Later and split your bill over 3 months with 0% interest-free payments.

Apple Pay | Pay with your Apple Cash, credit/debit cards stored in your Wallet app on iPhone.

Google Pay | Pay with any credit/debit card saved in your Google Account, including those from Google Play, YouTube, Chrome, or an Android device.

Shop Pay | Makes checking out faster by securely saving your shipping and payment details.
Where is Crafti Matcha from?

Crafti Matcha is flown directly from tea farmers in Uji, Japan, where these farms grow, cultivate and process green tea leaves. The tea leaves are then ground into powder and packed and assembled in Singapore in a certified food factory.
Does Crafti Matcha contain sugar?

No, Crafti Matcha is sugar-free. You can decide your own sugar level in your blended recipe.
Does Crafti Matcha contain preservatives or additives?

No, Crafti Matcha is 100% pure matcha powder with no added preservatives or additives.
Do I need to refrigerate Crafti Matcha?

Yes. We highly recommend refrigerating matcha powder both before and after opening, to maintain optimal flavour and potency. To ensure freshness, keep the tea powder in the opaque tin and consume it within 3-4 months.
Is Crafti Matcha certified safe to consume?

Yes, Crafti Matcha is handled in a SFA-certified factory. It also has a JAS certification, which means that it meets Japanese Agricultural Standards.
Is Crafti Matcha organic?

Yes, Crafti Matcha is 100% organically grown with JAS certification.
Is Crafti Matcha halal-certified?

The tea powder does not contain any ingredients of animal origin. It is made 100% from ground tea leaves. It has been certified Halal by the Japan Muslim Association. However, the tea product has not been Halal-certified in Singapore at this time. 
How long is the expiry date?

The tea tins will be shipped with at least 6 months from expiry.
People who bought this also bought...